Nonprofit Event Planner Information & Resources
DiNardo & Lord Auctioneers assigned benefit auctioneer and charity auctioneer staff member provides these event planner resources at no cost to the nonprofit. Our professional fundraising auctioneer will become and invaluable asset to your nonprofit development department employees, professional fundraising consultant professionals, and or your contract party planners. All of these team members have come to strongly rely upon the superior fundraising consulting services provided by DiNardo & Lord Auctioneers. If you are a nonprofit employee, volunteer, and or auction committee member designing a charity auction or benefit auction please free download our free resources information below. Our expert fundraising auctioneer and professional charity auctioneer and benefit auctioneer staff are always available to answer any additional questions.
Charity Auction Item Ideas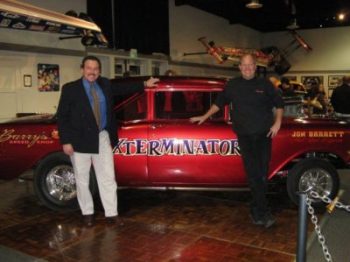 This free event planner guide download offers nonprofits some terrific fundraising ideas in helping to create terrific benefit auction items for your charity auctions. Sometimes high dollar auction item donations can be critical to the success of any live auction. However, as this guide proves over and over again, some of the best live auction items do not always have to be purchased, or tangible, in order to bring in record setting revenues to charities and nonprofit organizations.
If you have ever thought about taking your special event fundraiser to the next level, then consider a charity wine auction. Not only is Tom DiNardo a certified sommelier and wine expert, but Tom is also one the nation most sought after spirits & wine appraisers. This service is invaluable when your clients are seeking a charitable contribution tax deduction for the donations they have made to your nonprofit.
Benefit Auction & Charity Auction Timeline
The effective event planner realizes that time management is perhaps the biggest challenges that party planners, nonprofit employees, and or charity volunteers face in preparing for their successful charity auction. Our Benefit Auction & Charity Auction Timeline is a free fundraising consultant resource and an invaluable tool for you and your fundraising committee to receive the fundraising help you need in preparing for your record setting benefit auction gala and special event fundraiser.
Event Planner and Benefit Auction Ideas for Your Fund-raisers
Our Event Planning Information Page is a terrific fundraising consultant resource that provides more fundraising ideas and fundraising help for your charity auction committee. Information on benefit auction preparation, online auctions, charity auction software, volunteer staff training, and other valuable resources will be found here. The information provided will help your charity and fundraising volunteers to better prepare for your successful benefit auction.