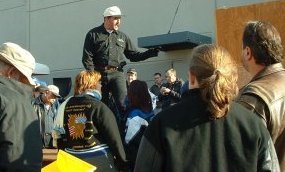 Our Auctioneers Your For Profit & Nonprofit Auctions
Our auctioneers will assist you to downsize your estate and avoid facing the nightmare of garage sales. Auctions today are still the most profitable and expeditious method of liquidating.
An estate sale is an option, and our auctioneers will you help you to create the estate sale. Our partner company A+ Estates & Appraisals will create the perfect estate sale for you. Whether you choose an auction or estate sale we will make you more money.
An auction is definitely the fastest method of liquidating, but estate sales can be equally effective. DiNardo & Lord Auctioneers and A+ Estates & Appraisals provides our auctioneer and estate sale services on a commission and flat fee basis. All of our auctioneer services are included in our commission, and you make the lion's share! . DiNardo & Lord Auctioneers is licensed, bonded, and insured. We take the stress out of your decision in choosing one of the best qualified and most reputable auction and estate sale companies. Best of all, virtually everything will be sold by the end of the sale. You will be paid all of your money that same day! We are one of only a few auction and estate sale companies that currently provide our clients with this outstanding service!
DiNardo & Lord Auctioneers performs the following services: fundraising consultant services, general consignment auctions, antique auctions, estate auctions, business liquidation auctions, inventory reduction auctions, auto auctions, farm auctions, equipment and car auctions, industrial auctions, GSA auctions, police auctions, trustee auctions, real estate, fundraising auctions, benefit auctions, charity auctions, charity wine auctions, wine auctions, and estate sale services. We also provide contract auctioneer and certified appraiser services. We have an impressive list of references.
Our professional estate sale and auctioneer and estate sale services our used by banks, law firms, companies, and individuals alike to fulfill our client's needs. Please email or call us today to schedule a consultation.